Quickbooks
Get started with the Quickbooks target!
Supported Entities
Currently the Quickbooks target does not currently support all QBO entities. Don't see the entity you want? Contact us​
| Entity | Support |
| --- | --- |
| Journal Entries | 🟢 Yes |
| Invoices | 🟡 Coming soon |
Enable the Quickbooks target
Head to your flow, and go to the target options.
Note

The Quickbooks target is designed for flows with a user configurable target. Do not use it for a normal flow, or you will get unexpected behavior. You can change this setting under the Details page of your flow.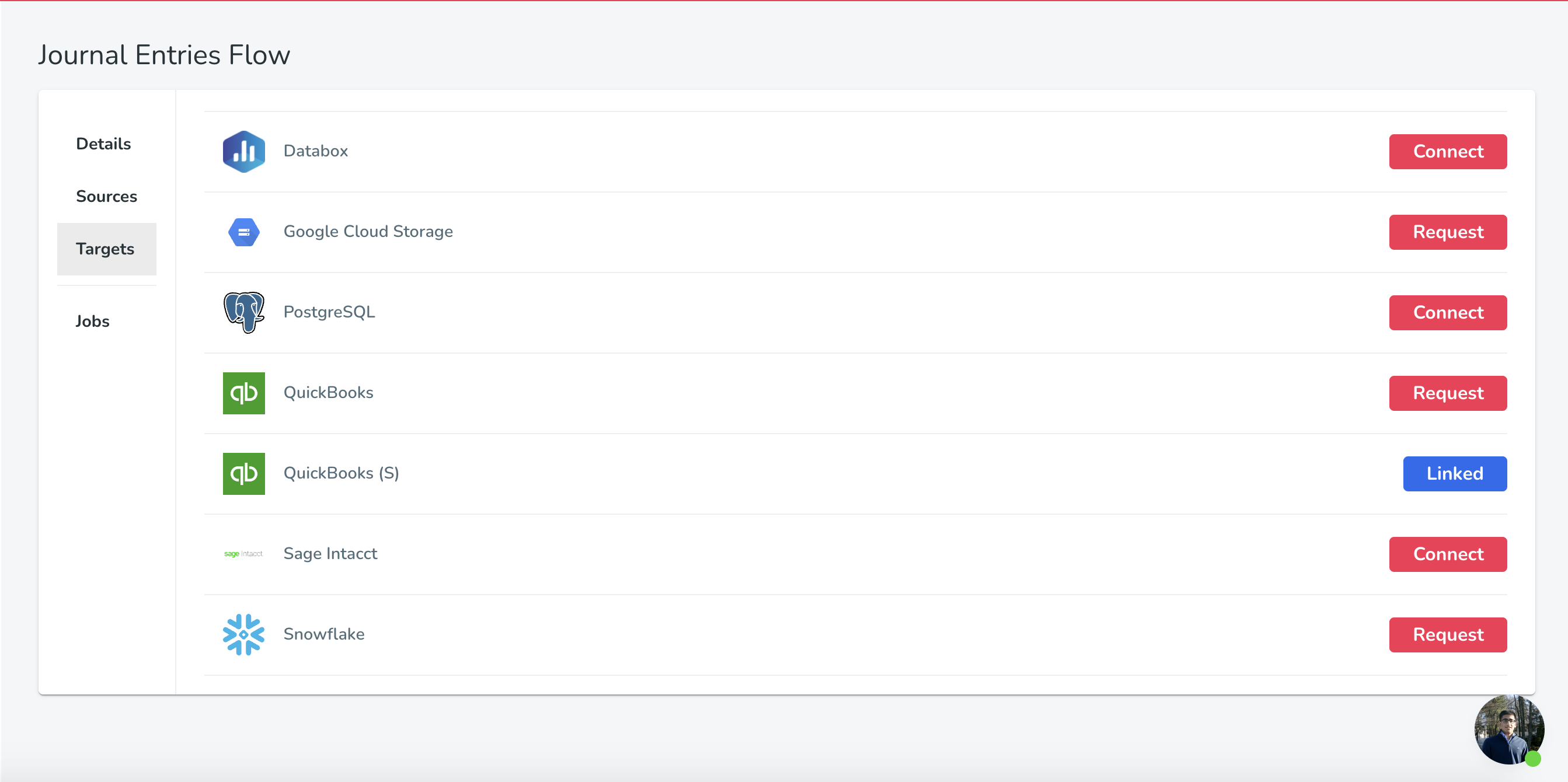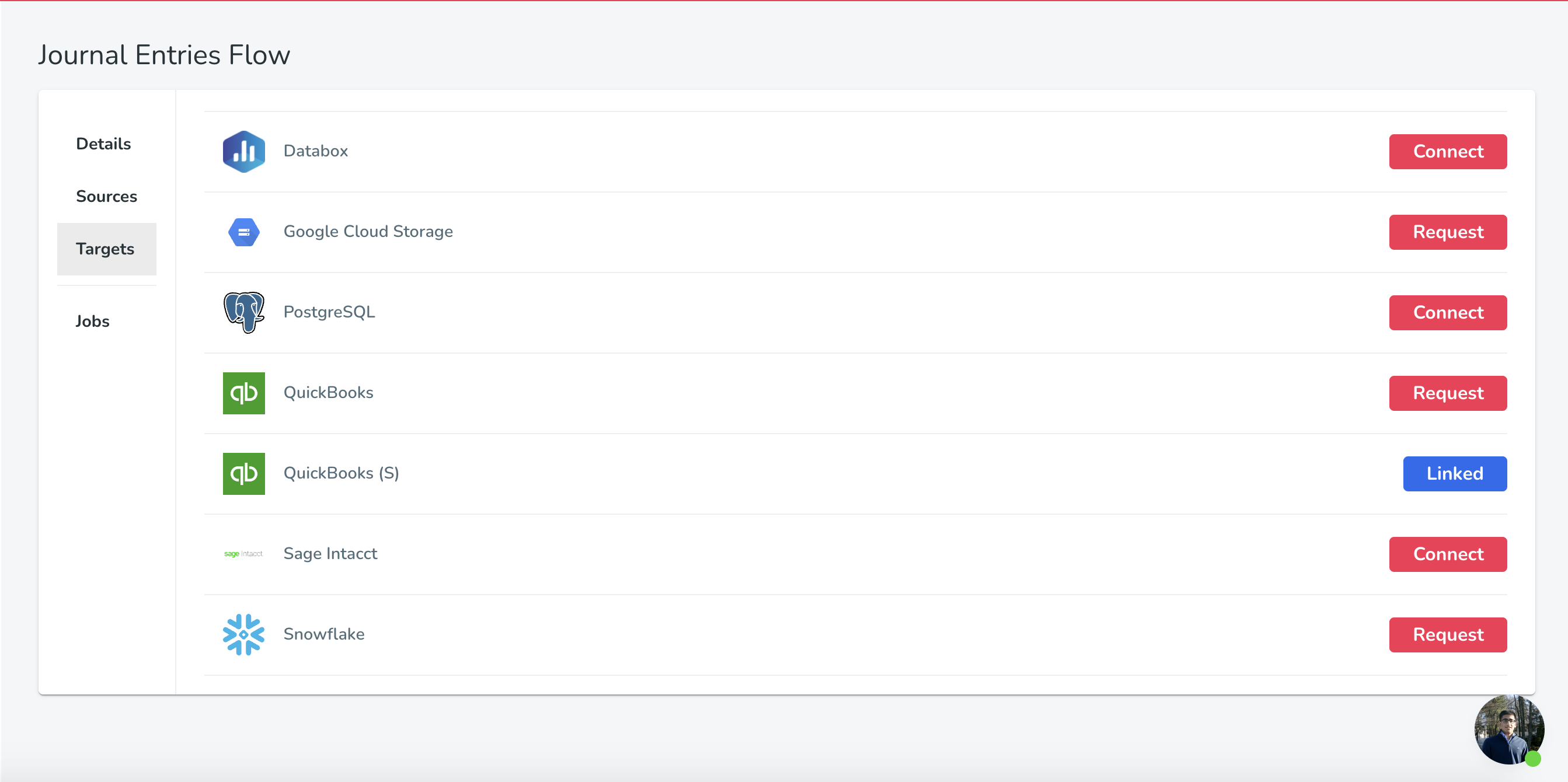 Select the Quickbooks target, and you'll be prompted to provide your OAuth credentials.


Data format
Each entity that can be synced to Quickbooks must be in the correct format before posting.
Journal Entries
When sending Journal Entries to the Quickbooks target, the file must be named JournalEntries.csv have the following columns.
| Column Name | Description |
| --- | --- |
| Transaction Date | The day the transaction occurred |
| Journal Entry Id | The ID of the Journal Entry (becomes the DocNumber in QBO) |
| Account Number | |
| Account Name | If you aren't using Account Numbers, it will use this column to find the Account |
| Class | |
| Customer Name | |
| Amount | Must be a POSITIVE number |
| Posting Type | Either "Debit" or "Credit" |
| Description | Description for the entry |
| Currency | Optional. Allows you to specify a different currency code |
Below is an example JournalEntries.csv


Updated about 1 month ago
---